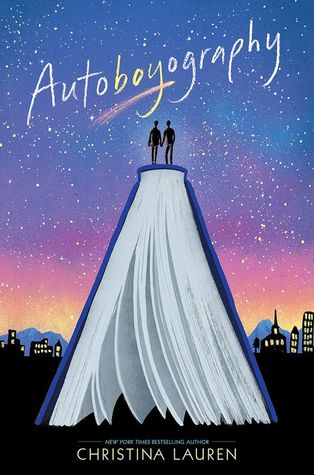 Description:
Three years ago, Tanner Scott's family relocated from California to Utah, a move that nudged the bisexual teen temporarily back into the closet. Now, with one semester of high school to go, and no obstacles between him and out-of-state college freedom, Tanner plans to coast through his remaining classes and clear out of Utah.
But when his best friend Autumn dares him to take Provo High's prestigious Seminar—where honor roll students diligently toil to draft a book in a semester—Tanner can't resist going against his better judgment and having a go, if only to prove to Autumn how silly the whole thing is. Writing a book in four months sounds simple. Four months is an eternity.
It turns out, Tanner is only partly right: four months is a long time. After all, it takes only one second for him to notice Sebastian Brother, the Mormon prodigy who sold his own Seminar novel the year before and who now mentors the class. And it takes less than a month for Tanner to fall completely in love with him.
Review:
Tanner's family moved from California to Provo, Utah, where they are one of the few non-Mormon families in town. Tanner's mother left the Mormon church in college after the church refused to acknowledge and accept her lesbian sister and Tanner's father is a nonpracticing Jew. Although Tanner's family is extremely supportive of his bisexuality, they all agree Tanner should keep his sexual identity under wraps in his ultra-conservative town. With only one semester until graduation, Tanner is prepared to coast his senior year with no drama. When his best friend Autumn dares him to sign up for a seminar where students must write a book in four months, Tanner's carefree plans come to a halt when Sebastian Brothers walks into his life.
Sebastian is mentoring the school's legendary novel writing seminar, after having his own class novel bought for publication. Tanner is wrapped up in Sebastian, but Sebastian is the son of the Mormon bishop. Sebastian slowly opens up to Tanner and through Sebastian we get to learn about the Mormon church. Lauren does a great job in not painting members of the Mormon church as one dimensional villains but as complex people with their own individual strengths and flaws. It is very tricky to discuss the conflict between sexuality and religion, but Lauren takes a balance approach. While I can not comment on how accurate the Mormon depiction is represented in the book, I do have a little clearer understanding of the religion.
As Sebastian begins to return Tanner's flirtation, questions arise about how far he's willing to push his faith and how satisfied Tanner can be in the shadows. The romance between Sebastian and Tanner is incredibly sweet though I wished it was not insta-love. Regardless, all of the characters are highly relatable and the plot is thoroughly engaging. There are bittersweet moments along with the happy sighs of contentment. While sexual identity and faith are important themes in
Autoboyography
, the book is also about family, friendship, acceptance, and being true to yourself.
Rating:
4.5 stars
Words of Caution:
There is some strong language, homophobic slurs, and a fade to black sex scene. Recommended for Grades 9 and up.
If you like this book try:
Georgia Peaches and Other Forbidden Fruit
by Jaye Robin Brown,
Aristotle and Dante Discover the Secrets of the Universe
by Benjamin Alire Saenz