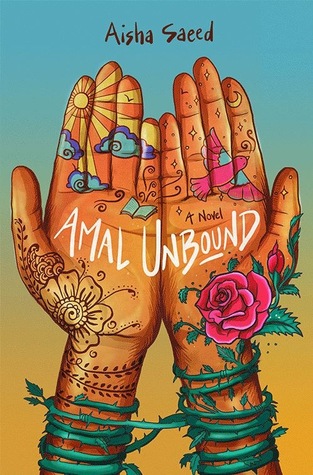 Description:
Life is quiet and ordinary in Amal's Pakistani village, but she had no complaints, and besides, she's busy pursuing her dream of becoming a teacher one day. Her dreams are temporarily dashed when—as the eldest daughter—she must stay home from school to take care of her siblings. Amal is upset, but she doesn't lose hope and finds ways to continue learning. Then the unimaginable happens—after an accidental run-in with the son of her village's corrupt landlord, Amal must work as his family's servant to pay off her own family's debt.
Life at the opulent Khan estate is full of heartbreak and struggle for Amal—especially when she inadvertently makes an enemy of a girl named Nabila. Most troubling, though, is Amal's growing awareness of the Khans' nefarious dealings. When it becomes clear just how far they will go to protect their interests, Amal realizes she will have to find a way to work with others if they are ever to exact change in a cruel status quo, and if Amal is ever to achieve her dreams.
Review:
Amal lives with her family in a small village in Pakistan. She dreams of becoming a teacher, but as the eldest daughter her education takes a backseat to familial responsibilities after her mother gives birth to another girl and suffers from postpartum depression. Amal longs to catch up to her studies and hopes her mother can recover soon so she can go back to school. When Amal is grazed by a car at the market and the stranger who emerges from it is rude to her, she stands up to him, with dire consequences. The man is Jawad Sahib, the son of the town's villainous landlord. Enraged at Amal's disrespect, he demands that Amal's father pay back his debts, forcing Amal into indentured servitude. As Amal bonds with the other servants and tries to adjust to her new life, she learns more about the Sahib family's history and gains knowledge that will implicate them in a crime. When she has an opportunity to expose the truth, she takes it.
Amal Unbound covers a lot ground in its short chapters, focusing particularly with gender roles and class. It is important to note that Amal is not a slave in what we are use to seeing, but nevertheless bound metaphorically. The story is accessible and straightforward with Amal's emotions, perspective, and strength anchoring the narrative. I wish the author had spent more time talking about the cultural context of the story such as the village structure and the role of the landlord. A lot of the action of the story take place off the page and we are told what happens. The ending though hopeful and uplifting happens too quickly and is unfortunately, not reality. Regardless, Amal is a great role model for younger readers who fight injustice across the globe, often without recognition.
Rating:
4 stars
Words of Caution:
Violence is alluded in the story and hints of inappropriate behavior of men towards girls. Recommended for Grades 5 and up.
If you like this book try:
Beneath My Mother's Feet
by Amjed Qamar