I've been asked by several people of what they should pick and up read for Spring Break so I thought I would make a blog post about it. Below are some of my suggestions of books that I loved (most of them are from my pre-blogging days) as well as a little sneak peek at titles that I can't wait to get my hands on that have already been released. I hope I can find something for everyone!
My Children's Picks:
Realistic Fiction:
Jeremy Fink and the Meaning of Life
by Wendy Mass - A great fun story with food for thought that will easily appeal to both girls and boys.
Historical Fiction:
Chains
by Laurie Halse Anderson - A very interesting look at the American Revolution and the concept of freedom.
Fantasy:
The Graveyard Book
by Neil Gaiman- No one does creepy, weird, fantastical yet rooted in real life better than Neil Gaiman. Just think of this one as a paranormal Jungle Book.
Science Fiction/Dystopia/Mystery:
Double Helix
by Nancy Werlin - A fast paced, thought provoking dystopian novel that is sure to hook its reader right from page one.
Steampunk:
Leviathan
by Scott Westerfeld- A steampunk adventure set in alternative World War I that is sure to please both girls and boys. This is a trilogy- all books have been released.
Books that I can't wait to read:
One Boy:
Jack McKinley is an ordinary kid with an extraordinary problem. In a few months, he's going to die.
One Mission:
Jack needs to find seven magic loculi that, when combined, have the power to cure him.
One Problem:
The loculi are the relics of a lost civilization and haven't been seen in thousands of years.
Seven Wonders:
Because they're hidden in the Seven Wonders of the Ancient World.
The Colossus Rises
is a new series by Peter Lerangis and it is aimed towards Percy Jackson fans. I love the concept of going to the Seven Wonders of the World.
Tom is in shock. He's just discovered that his dad is an escaped fairy on the run. And that he must trust his life to three dangerous fairy godmothers he's never met. Two of them are hardened criminals, and one falls out of the window when she tries to fly . . .
Will their mad magic be enough to help Tom rescue his dad from the clutches of some killer fairies?
Magicalamity
by Kate Saunders had me at dangerous fairy godmothers!
Gorse is the thirteenth and youngest in a family of fairies tied to the evil king's land and made to do his bidding. Because of an oath made to the king's great-great-ever-so-many-times-great-grandfather, if they try to leave or disobey the royals, they will burst into a thousand stars.
When accident-prone Gorse falls ill just as the family is bid to bless the new princess, a fairytale starts to unfold. Sick as she is, Gorse races to the castle with the last piece of magic the family has left--a piece of the Thread of Life. But that is when accident, mayhem, and magic combine to drive Gorse's story into the unthinkable, threatening the baby, the kingdom, and all.
Curse of the thirteenth Fey
:
the true tale of Sleeping Beauty
by Jane Yolen - I'm always up for a really good fairy tale retelling and this one promises to be one.
Fever Crumb is a girl who has been adopted and raised by Dr. Crumb, a member of the order of Engineers, where she serves as apprentice. In a time and place where women are not seen as reasonable creatures, Fever is an anomaly, the only female to serve in the order.
Soon though, she must say goodbye to Dr. Crumb - nearly the only person she's ever known - to assist archeologist Kit Solent on a top-secret project. As her work begins, Fever is plagued by memories that are not her own and Kit seems to have a particular interest in finding out what they are. Fever has also been singled out by city-dwellers who declare her part Scriven.
The Scriveners, not human, ruled the city some years ago but were hunted down and killed in a victorious uprising by the people. If there are any remaining Scriven, they are to be eliminated.
All Fever knows is what she's been told: that she is an orphan. Is Fever a Scriven? Whose memories does she hold? Is the mystery of Fever, adopted daughter of Dr. Crumb, the key to the secret that lies at the heart of London?
Fever Crumb
is a steampunk series that I've been meaning to pick up and read. I've read nothing but rave reviews for this one.
My YA Picks:
Complete series you should really pick up if you haven't:
Infernal Devices series by Cassandra Clare- A prequel series to the Mortal Instrument series that combines steampunk, paranormal, and the supernatural. In my opinion, I love this series so much more than the Mortal Instruments series. The first book is called Clockwork Angel.
Unearthly series by Cynthia Hand- I'm not a fan of angel books, but this series won me over with great writing and fabulous characters. The first book is called Unearthly.
Summer series by Jenny Han- Though we might jumping ahead of ourselves into another season, this series is the perfect getaway read and a terrific contemporary romance series. The first book is called The Summer I Turned Pretty.
Paranormal Romance: Everneath and Everbound by Brodi Ashton
Dystopian:
Under the Never Sky
and
Through the Ever Night
by Veronica Rossi,
Unwind
series by Neal Shusterman
Thriller/Suspense:
Stolen
by Lucy Christopher,
I Hunt Killers
by Barry Lyga
Unique take on fairytales:
Cinder
and
Scarlett
by Marissa Meyer,
Shadows on the Moon
by Zoe Marriott
Historical Fiction:
A Northern Light
by Jennifer Donnelly,
The Book Thief
by Markus Zusak
Books that I can't wait to read:
Jules lives with her family above their restaurant, which means she smells like pizza most of the time and drives their double-meatball-shaped food truck to school. It's not a recipe for popularity, but she can handle that.
What she can't handle is the recurring vision that haunts her. Over and over, Jules sees a careening truck hit a building and explode...and nine body bags in the snow.
The vision is everywhere—on billboards, television screens, windows—and she's the only one who sees it. And the more she sees it, the more shesees. The vision is giving her clues, and soon Jules knows what she has to do. Because now she can see the face in one of the body bags, and it's someone she knows. Someone she has been in love with for as long as she can remember.
Crash
by Lisa McMann sounds like a great paranormal mystery. I absolutely loved McMann's Wake trilogy and this one seems to be just as great or even better.
The lush city of Palmares Tres shimmers with tech and tradition, with screaming gossip casters and practiced politicians. In the midst of this vibrant metropolis, June Costa creates art that's sure to make her legendary. But her dreams of fame become something more when she meets Enki, the bold new Summer King. The whole city falls in love with him (including June's best friend, Gil). But June sees more to Enki than amber eyes and a lethal samba. She sees a fellow artist.
Together, June and Enki will stage explosive, dramatic projects that Palmares Tres will never forget. They will add fuel to a growing rebellion against the government's strict limits on new tech. And June will fall deeply, unfortunately in love with Enki. Because like all Summer Kings before him, Enki is destined to die
.
The Summer Prince by Alaya Dawn
The Summer Prince
by Alaya Dawn Johnson - A heart-stopping romance that features death, technology, and art set in futuristic Brazil? I'm in!
My Adult Picks:
Thriller/Suspense:
Gone Girl
by Gillian Flynn,
Shutter Island
by Dennis Lehane,
The Thirteenth Tale
by Diane Setterfield,
World War Z
by Max Brooks,
Libra
by Don Delilo
Nonfiction:
Bossypants
by Tina Fey, Me Talk Pretty One Day by David Sedaris,
Wild
by Cheryl Strayed
Paranormal:
Charley Davidson series
by Darynda Jones,
Graveyard Queen series
by Amanda Stevens
Contemporary Literature:
The Girl in Translation
by Jean Kwok,
About a Boy
by Nick Hornby,
Books that I can't wait to read:
Orphaned at birth, seventeen-year-old Korobi Roy is the scion of a distinguished Kolkata family and has enjoyed a privileged, sheltered childhood with her adoring grandparents. But she is troubled by the silence that surrounds her parents' death and clings fiercely to her only inheritance from them: the love note she found hidden in her mother's book of poetry. Korobi dreams of one day finding a love as powerful as her parents', and it seems her wish has come true when she meets the charming Rajat, the only son of a high-profile business family.
But shortly after their engagement, a heart attack kills Korobi's grandfather, revealing serious financial problems and a devastating secret about Korobi's past. Shattered by this discovery and by her grandparents' betrayal, Korobi undertakes a courageous search across post 9/11 America to find her true identity. Her dramatic, often startling journey will, ultimately, thrust her into the most difficult decision of her life.
Oleander's Girl
by Chitra Banerjee- I love a great coming of age story. Lots of reviewers have been raving about this book.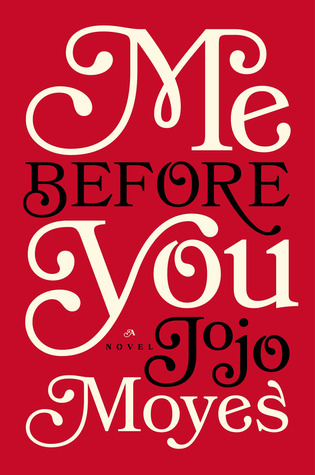 Lou Clark knows lots of things. She knows how many footsteps there are between the bus stop and home. She knows she likes working in The Buttered Bun tea shop and she knows she might not love her boyfriend Patrick.
What Lou doesn't know is she's about to lose her job or that knowing what's coming is what keeps her sane.
Will Traynor knows his motorcycle accident took away his desire to live. He knows everything feels very small and rather joyless now and he knows exactly how he's going to put a stop to that.
What Will doesn't know is that Lou is about to burst into his world in a riot of colour. And neither of them knows they're going to change the other for all time.
Me Before You
by Jojo Moyes- A sweeping romance that could very likely bring me to tears.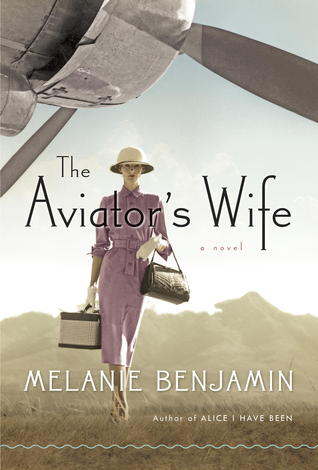 For much of her life, Anne Morrow, the shy daughter of the U.S. ambassador to Mexico, has stood in the shadows of those around her, including her millionaire father and vibrant older sister, who often steals the spotlight. Then Anne, a college senior with hidden literary aspirations, travels to Mexico City to spend Christmas with her family. There she meets Colonel Charles Lindbergh, fresh off his celebrated 1927 solo flight across the Atlantic. Enthralled by Charles's assurance and fame, Anne is certain the celebrated aviator has scarcely noticed her. But she is wrong.
Charles sees in Anne a kindred spirit, a fellow adventurer, and her world will be changed forever. The two marry in a headline-making wedding. Hounded by adoring crowds and hunted by an insatiable press, Charles shields himself and his new bride from prying eyes, leaving Anne to feel her life falling back into the shadows. In the years that follow, despite her own major achievements—she becomes the first licensed female glider pilot in the United States—Anne is viewed merely as the aviator's wife. The fairy-tale life she once longed for will bring heartbreak and hardships, ultimately pushing her to reconcile her need for love and her desire for independence, and to embrace, at last, life's infinite possibilities for change and happiness.
Drawing on the rich history of the twentieth century—from the late twenties to the mid-sixties—and featuring cameos from such notable characters as Joseph Kennedy and Amelia Earhart, The Aviator's Wife is a vividly imagined novel of a complicated marriage—revealing both its dizzying highs and its devastating lows. With stunning power and grace, Melanie Benjamin provides new insight into what made this remarkable relationship endure.
The Aviator's Wife
by Melanie Benjamin- I've heard so much about Charles Lindbergh, but not much about his wife. Sounds insightful and wonderful.
What are you reading over Spring Break? What are your Spring Break recommendations?