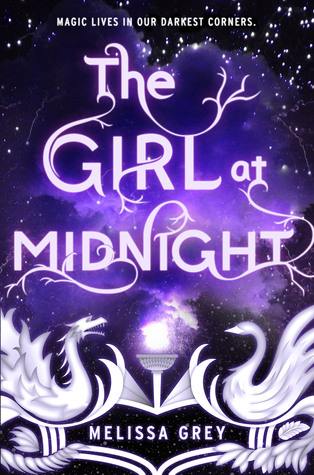 Description:
Beneath the streets of New York City live the Avicen, an ancient race of people with feathers for hair and magic running through their veins. Age-old enchantments keep them hidden from humans. All but one. Echo is a runaway pickpocket who survives by selling stolen treasures on the black market, and the Avicen are the only family she's ever known.
Echo is clever and daring, and at times she can be brash, but above all else she's fiercely loyal. So when a centuries-old war crests on the borders of her home, she decides it's time to act.
Legend has it that there is a way to end the conflict once and for all: find the Firebird, a mythical entity believed to possess power the likes of which the world has never seen. It will be no easy task, though if life as a thief has taught Echo anything, it's how to hunt down what she wants . . . and how to take it.
But some jobs aren't as straightforward as they seem. And this one might just set the world on fire.
Review: After reading several ho hum reviews of The Girl at Midnight, I wasn't exactly sure what expect, but I actually enjoyed this debut novel. Echo is an orphan, a young thief who is caught by the Ala and brought to the world of the Avicen--a race of long-lived, partly feathered people. Echo embraces the Avicen as her family and has managed to trade favors, learn magic, and found a boyfriend, Rowan, but she was never accepted by her so-called family. Echo splits her time between living in our world and traveling through magic portals using special powders. When is caught by the dragonlike Drakharin race, the opponents of the Avicen in a long-running war, she undertakes a perilous journey to find the legendary firebird and, hopefully bring peace to the Avicen and Drakharin war.
While there are lots of similarities to previous fantasy series such as the Mortal Instruments, Daughter of Smoke and Bone, and the Grisha Trilogy, I thought The Girl at Midnight held strong on her own. Echo is a strong female protagonist who has a snarky voice yet her yearning to find a place/role of her own makes her vulnerable and human. Her survival instincts balance well with her impulsiveness. Though Echo's new role was predictable, I am looking forward to see where the author takes her character. Echo's companions, both from the Avicen and Drakharin sides are interesting and entertaining. I definitely want to know more about them. I also appreciated the attempts of diversity in the book by the two different fantastical races along with sexual identity.
I wasn't too thrilled about the disjointed narration between Echo and Caius, which didn't flow smoothly. I hope Grey can pick just one voice and use it throughout the book. I didn't find the need for the dual narrative. There are two simmering romances that are underway in the book but they don't overwhelm the story. I also thought the world building was done quite well. Though the book ends on a major event, I didn't think it was a big cliffhanger and I'm actually okay waiting for the next book, which I will definitely be picking up.
Rating: 4 stars
Words of Caution: There is some language

and strong violence. Recommended for Grades 8 and up.
If you like this book try: Daughter of Smoke and Bone series by Laini Taylor, Mortal Instruments series by Cassandra Clare, Grisha trilogy by Leigh Bardugo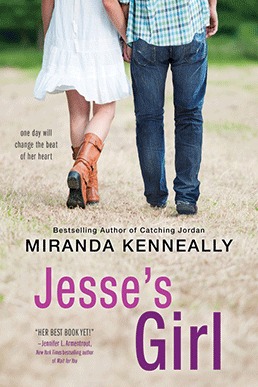 Description:
Everyone at Hundred Oaks High knows that career mentoring day is a joke. So when Maya Henry said she wanted to be a rock star, she never imagined she'd get to shadow *the* Jesse Scott, Nashville's teen idol.
But spending the day with Jesse is far from a dream come true. He's as gorgeous as his music, but seeing all that he's accomplished is just a reminder of everything Maya's lost: her trust, her boyfriend, their band, and any chance to play the music she craves. Not to mention that Jesse's pushy and opinionated. He made it on his own, and he thinks Maya's playing back up to other people's dreams. Does she have what it takes to follow her heart—and go solo?
Review

:
Jesse's Girl is a light, fun, summer romance read. Unlike Kenneally's other books in the Hundered Oaks series where sports is somewhere in the background and serious issues are at play, Jesse's Girl's tone is light hearted with the air of a f

airy tale romance

and the focus

is on music.
Maya Henry, Sam Henry's baby sister, lives and breathes music. Unfortunately she was just voted out of her band who didn't like her vision and she has strong stage fright in performing solo. To add to her pile of bad news, Career Shadow Day is coming up and Maya is paired with her high school principal's nephew and Nashville's teen hearthrob country music star, Jesse Scott. Despite Maya's lack of interest in country music, Maya respects Jesse's talent and is eager to learn from him.
Unfortunately, Jesse and Maya start off at the wrong foot. Jesse treats her like another annoying groupie, but after being upfront with each other's expectations
Jesse and Maya are surprised by the potential for a friendship as they share their dreams, fears, and past heartbreaks. The romantic attraction is palpable between the two leads, however, they do face bumps along the way with Jesse's insecurities and their different lifestyles. While I liked both of these characters, I didn't feel they were as strong as Kenneally's previous characters. I was annoyed though I understood Jesse's whiplash reactions of wanting to be trusting but always second guessing Maya's ulterior motives. The romance was cute and overall I did enjoy the story, but this is not of my favorites from the Hundred Oaks series.
Rating:
3.5

stars
Words of Caution:
There is strong language, brief discussion of sex, a small fade to black sex scene, and mention of underage

drinking. Recommended for Grades 9 and up.
I

f you like this book try:
The Heartbreakers by Ali Novak, Wildflower by Alecia Whitaker, Catch a Falling Star by Kim Cul

bertson