There are a
lot
of great titles coming out in 2016! I'm thrilled to see a lot more diverse titles and subjects being published this year and I hope to see it grow in the future. In addition to the new releases by already established authors and series, I thought I would post some of my anticipated reads either by debut authors or some authors that fly under the radar. Please note that all of these books all have tentative release dates.
Anticipated Titles of 2016
We are the Ants
by Shaun David Hutchinson
Synopsis:
Henry Denton doesn't know why the aliens chose to abduct him when he was thirteen, and he doesn't know why they continue to steal him from his bed and take him aboard their ship. He doesn't know why the world is going to end or why the aliens have offered him the opportunity to avert the impending disaster by pressing a big red button. But they have. And they've only given him 144 days to make up his mind.
Since the suicide of his boyfriend, Jesse, Henry has been adrift. He's become estranged from his best friend, started hooking up with his sworn enemy, and his family is oblivious to everything that's going on around them. As far as Henry is concerned, a world without Jesse is a world he isn't sure is worth saving. Until he meets Diego Vega, an artist with a secret past who forces Henry to question his beliefs, his place in the universe, and whether any of it really matters. But before Henry can save the world, he's got to figure out how to save himself, and the aliens haven't given him a button for that.
Release Date:
January 19, 2016
The Memory of Light
by Franciso L. Stork
Synopsis:
Inspired in part by the author's own experience with depression,The Memory of Light is the rare young adult novel that focuses not on the events leading up to a suicide attempt, but the recovery from one -- about living when life doesn't seem worth it, and how we go on anyway.
Release Date:
January 26, 2016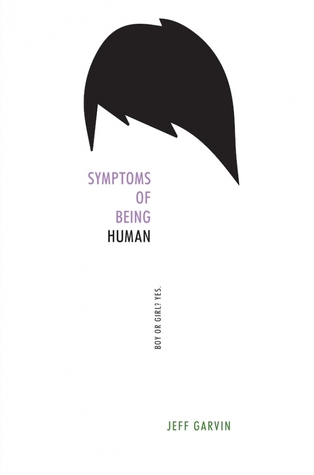 Symptoms of Being Human
by Jeff Garvin
Synopsis:
Riley Cavanaugh is many things: Punk rock. Snarky. Rebellious. And secretly gender fluid. Riley starts an anonymous blog to deal with hostility from classmates and tension at home—but when the blog goes viral, an anonymous commenter threatens to out Riley to the world.
Release Date:
February 2, 2016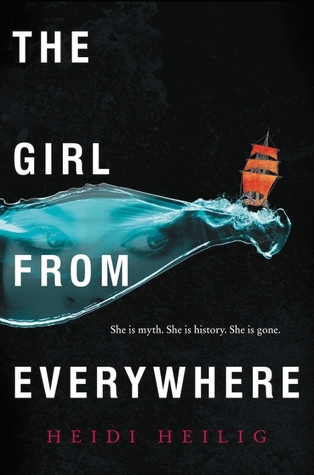 The Girl From Everywhere
by Heidi Heilig: February 16th
Synopsis:
Heidi Heilig's debut teen fantasy sweeps from modern-day New York City to nineteenth-century Hawaii to places of myth and legend. Sixteen-year-old Nix has sailed across the globe and through centuries aboard her time-traveling father's ship. But when he gambles with her very existence, it all may be about to end.
Release Date:
February 16, 2016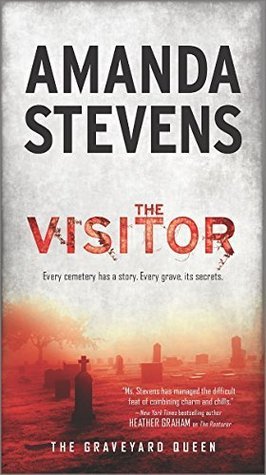 The Visitor
by Amanda Stevens
Synopsis:
Years after their mass death, Ezra Kroll's disciples lie unquiet, their tormented souls trapped within the walls of Kroll Cemetery, waiting to be released by someone strong and clever enough to solve the puzzle. For whatever reason, I'm being summoned to that graveyard by both the living and the dead. Every lead I follow, every clue I unravel brings me closer to an unlikely killer and to a destiny that will threaten my sanity and a future.
Release Date:
March 29, 2016
If I was your girl
by Meredith Russo
Synopsis:
Amanda Hardy is the new girl in school. Like anyone else, all she wants is to make friends and fit in. But Amanda is keeping a secret. She's determined not to get too close to anyone. But when she meets sweet, easygoing Grant, Amanda can't help but start to let him in. As they spend more time together, she realizes just how much she is losing by guarding her heart. She finds herself yearning to share with Grant everything about herself--including her past. But Amanda's terrified that once she tells him the truth, he won't be able to see past it. Will the truth cost Amanda her new life--and her new love?
Release Date:
May 3, 2016
The Museum of Heartbreak
by Meg Leder
Synopsis
: Featuring a spectrum of artifacts that chronicle the lives of the curator Penelope Marx, her best friends, her first boyfriend, and some dinosaurs, the MoH explores the giddy confusion, inevitable sadness, and sheer joy of growing up and falling in love.
Release Date:
June 7, 2016
The Marked Girl
by Lindsey Klingele
Synopsis:
When Cedric, crowned prince of Caelum, and his fellow royal friends (including his betrothed, Kat) find themselves stranded in modern-day L.A. via a magical portal and an evil traitor named Malquin, all they want to do is get home to Caelum—soon. Then they meet Liv, a filmmaker foster girl who just wants to get out of the system and on with her life. As she and Cedric bond, they'll discover that she's more connected to his world than they ever could've imagined…and that finding home is no easy task…
Release Date:
June 21st
As I Descended
by Robin Talley
Synopsis:
A GLBT retelling of Macbeth set in a contemporary Virginia boarding school.
Release Date:
Summer 2016
Enter Title Here
by Rahul Kanakia
Synopsis:
Pitched as Gossip Girl meets House of Cards, the novel takes the form of an unpublished manuscript written by over-achiever Reshma Kapoor as she launches a Machiavellian campaign to reclaim her valedictorian status after being caught plagiarizing.
Release Date:
August 2, 2016
Into White
by Randi Pink
Synopsis:
Sixteen-year-old Latoya Williams, who is black, attends a mostly white high school in the Bible Belt. In a moment of desperation, she prays for the power to change her race and wakes up white.
Release Date:
September 13, 2016