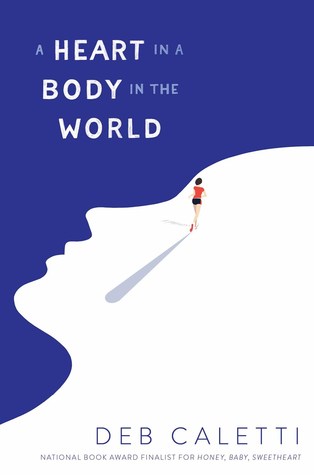 Description:
When everything has been taken from you, what else is there to do but run?
So that's what Annabelle does--she runs from Seattle to Washington, DC, through mountain passes and suburban landscapes, from long lonely roads to college towns. She's not ready to think about the
why
yet, just the
how
--muscles burning, heart pumping, feet pounding the earth. But no matter how hard she tries, she can't outrun the tragedy from the past year, or the person--
The
Taker
--that haunts her.
Followed by Grandpa Ed in his RV and backed by her brother and two friends (her self-appointed publicity team), Annabelle becomes a reluctant activist as people connect her journey to the trauma from her past. Her cross-country run gains media attention and she is cheered on as she crosses state borders, and is even thrown a block party and given gifts. The support would be nice, if Annabelle could escape the guilt and the shame from what happened back home. They say it isn't her fault, but she can't feel the truth of that. Through welcome and unwelcome distractions, she just keeps running, to the destination that awaits her. There, she'll finally face what lies behind her--the miles and love and loss...and what is to come.
Review:
A Heart in a Boy in the World
is a timely contemporary novel that covers a lot of the relevant issues of the #MeToo movement, mental health, and grief. Annabelle is an every girl whose life is rocked nine months ago in an event involving "The Taker". When a man's leering triggers Annabelle's PTSD, she runs for eleven miles and until she stops and has an epiphany that running is the action she must take and embarks on a run from Seattle to Washington, DC, as a way to try to manage the immense anxiety, guilt, and sorrow that have haunted ever since. As she runs her daily sixteen miles, accompanied by her lovable, curmudgeon Grandpa Ed in his RV to ensure her safety and keep her in good health, she battles blisters, cramps, and dehydration. Throughout her journey we get pieces of the event, which in my opinion were just too slow and sparse. For the longest time I was confused as to what the event actually is and when it was unfolded I thought it was kind of anticlimatic because I did not feel connected to the characters that were involved. Annabelle's relationship with "The Taker" asks us of how women and girls are trained by society to act politely and how to deal with unwelcome attention as well as a rapidly abusive relationship. The book handles mental health issues quite well and realistically. We really see Annabelle agonize over what she could have done differently, and blames herself for making excuses for his behavior.
I was not completely on board with a hike that long because I didn't think it was realistic, but running does make a good metaphor in this book and I completely understand the feeling of wanting to take action and do something. I also thought a budding romance between Annabelle and a kind young boy defeats the purpose of the story yet it lightens up the book's somber mood. The impromptu speech at the auditorium felt like an after school special but it had a strong message. The book's strength lies in taking the reader along the incredibly grueling physical and mental journey with Annabelle as she relinquishes her feelings of self-blame and inspires others to act.
Rating:
4 stars
Words of Caution:
There is some language, underage drinking, an abusive relationship, mentions of self harm (pushing against boundaries that are injurious to one's health), some strong violence, and crude sexual humor. Recommended for Grades 9 and up.
If you like this book try:
The Other Side of Lost by Jessi Kirby, Breathe, Annie, Breathe by Miranda Keneally