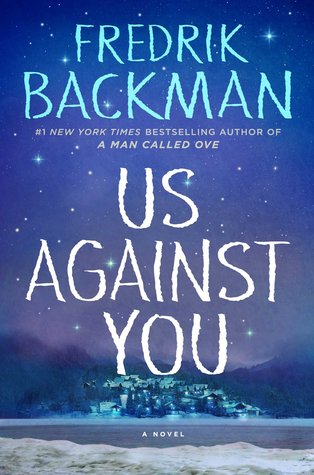 Description:
After everything that the citizens of Beartown have gone through, they are struck yet another blow when they hear that their beloved local hockey team will soon be disbanded. What makes it worse is the obvious satisfaction that all the former Beartown players, who now play for a rival team in Hed, take in that fact. Amidst the mounting tension between the two rivals, a surprising newcomer is handpicked to be Beartown's new hockey coach.
Soon a new team starts to take shape around Amat, the fastest player you'll ever see; Benji, the intense lone wolf; and Vidar, a born-to-be-bad troublemaker. But bringing this team together proves to be a challenge as old bonds are broken, new ones are formed, and the enmity with Hed grows more and more acute.
As the big match approaches, the not-so-innocent pranks and incidents between the communities pile up and their mutual contempt grows deeper. By the time the last game is finally played, a resident of Beartown will be dead, and the people of both towns will be forced to wonder if, after all they've been through, the game they love can ever return to something simple and innocent.
Review:
Backman returns to Beartown, the hockey-obsessed small-town in Sweden, which was rocked was rocked after a junior team member was convicted of rape the previous spring. We are still witnessing the ripple effects of the incident. The Beartown team is in a precarious situation. The hockey club is in danger of being liquidated. General manager Peter Andersson is under intense scrutiny-particularly from one aggressive group of fans who call themselves "The Pack"-and enters into a questionable agreement with slippery local politician Richard Theo in order to save the team. When an unconventional new coach arrives, Beartown's hopes fall on the shoulders of the four remaining hockey star teens who can resuscitate the hockey club and return the town's pride. untested (and possibly unreliable) teenagers. As tension between Beartown and its rival town, Hed, comes to a boiling point over hockey, jobs, and political squabbles, each member of the community confronts the same questions about loyalty and friendship.
I read
Us Against You
shortly after reading Beartown and I enjoyed it a bit more. You can read Us Against You as a standalone but I would not recommend it. Reading Beartown first gives you a better understanding of the community and its characters. Backman keeps his panoramic writing style, but since I had a familiarity with the characters already it did not bother me as much. We do get to spend more time with the characters, but I still selfishly want more. The running theme of loyalty is showcased throughout the story from the troubles of Andersson's marriage, the shame of little brother Leo who feels hopeless in not defending his sister and his sudden interest in violence, and the secret of Benji's sexuality that alienates him from his community. I also liked how the author asked rhetorical questions surrounding masculinity and violence and not shying away from addressing rape culture and homophobia. Definitely pick this one up if you enjoyed Beartown.
Rating:
4 stars
Words of Caution:
There is strong language including homophobic slurs, violence, and scenes of bullying. Recommended for older teens and adults.
If you like this book try:
The Locals
by Jonathan Dee,
Girl in the Snow
by Danya Kukafka