Spring Break will start in 1 day for me and I can't wait. The weather outside is anything but spring-like with snow on the ground and temperatures in the 30s in the Chicagoland area all week long. I really hope it warms up for Spring Break! I am always asked for reading recommendations for Spring Break so I thought I would make a blog post about it. Below are some of my suggestions of books that I loved for children, young adult, and adult readers. I hope with this variety that I can find something for everyone!
My Childrens/Middle Grade Picks: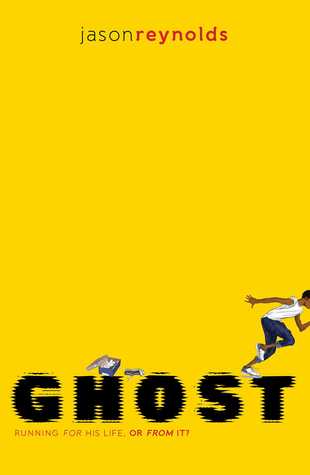 Realistic Fiction:
Lily and Dunkin
by Donna Gephart - A heartwarming story about two marginalized tweens that tackles gender identity and mental health.
Best Man
by Richard Peck- An adorable, funny, and insightful coming-of-age story that traces the milestones in Archer Magill's life from first to sixth grade while deftly addressing a variety of social issues.
Ghost
by Jason Reynolds- A quick and engaging read in which a tween longs for a better life.
Historical Fiction:
Wolf Hollow by Lauren Wolk-
My favorite children's book of 2016 that reminded me a lot of T
o Kill a Mockingbird
by Harper Lee.
Fantasy:
A Snicker of Magic
by Natalie Lloyd - A delightful, inspiring, and heartwarming book where words have magic.
Mystery:
Escape from Mr. Lemoncello's Library
by Chris Grabenstein- It reminded me a lot of Roald Dahl's classic children book, Charlie and the Chocolate Factory minus the creepy and weird Willy Wonka. Instead of a candy factory, the setting here is a futuristic and an awesome library.
Three Times Lucky
by Sheila Tunage - The star of the book is the quick-thinking, precocious, sassy, and incredibly lovable Mo LoBeau along with fabulous cast of secondary characters in this modern-day mystery set in a small North Carolina town. Mo has an unique childhood.
Graphic Novels:
There are so many great graphic novels out. I would highly recommend checking out
Princeless
by Jeremy Whitley,
The Nameless City
by Faith Erin Hicks,
and the
Lumberjanes
series by Noelle Stevenson which can be easily read by middle graders.
Picture Books:
Rosie Revere, Engineer
by Andrea Beaty,
Leave Me Alone!
by Vera Brosgol,
Children Make Terrible Pets
by Peter Brown,
Blackout
by John Rocco, and
Journey
by Aaron Becker
My YA Picks:
Realistic Fiction:
The Serpent King
by Jeff Zentner,
Lucy and Linh
by Amy Pung,
Gabi: A Girl in Pieces
by Isabel Quintero
Fantasy:
Six of Crows
Duology by Leigh Bardugo,
Vessel
by Sarah Beth Durst,
Carry On
by Rainbow Rowell
Paranormal Romance:
A Court of Thorns and Roses
and
A Court of Mist and Fury
by Sarah J. Maas
Science Fiction:
We are the Ants
by Shaun David Hutchinson,
All Our Yesterdays
by Cristin Terrill, and
The Lost Girl
by Sangu Mandanna
Thriller/Suspense/Mystery:
The Agency
series by Y.S. Lee,
The Body Finder
series by Kimberly Derting,
The Naturals
by Jennifer Lynn Barnes
Historical Fiction:
The Passion of Dolssa
by Julie Berry,
The Lie Tree
by Frances Hardinge,
And I Darken
by Kierstin White
Graphic Novels:
March trilogy
by John Lewis,
Honor Girl
by Maggie Thrash, Strobe Edge manga series by Io Sakisaka
My Adult Picks:
Thriller/Suspense/Mystery:
House of Silk
by Anthony Horowitz,
The Fever
by Megan Abbott,
Swimming at Night
by Lucy Clarke
Paranormal/Urban Fantasy/Fantasy:
One Thousand and One Nights
by
Hanan Al-Shaykh, The Bear and the Nightingale by Katherine Arden, A Darker Shade of Magic by V.E. Schwab
Contemporary Literature:
Lucky Boy
by Shanthi Sankana,
The Hating Game
by Sally Thorne,
Meet Me at the Cupcake Cafe
by Jenny Colgan,
In the Language of Miracles
by Rajia Hassib
Historical Fiction:
Before I Met You
by Lisa Jewel,
Life After Life
by Kate Atkinson
, The Cove
by Ron Rash
Graphic Novels:
The Best We Could Do
by Thi Bui
, The Monstress by Marjorie Lu
I'm going to be taking a blogging break next week, but I would love to hear what are you are planning to read for Spring Break and what would you recommend?