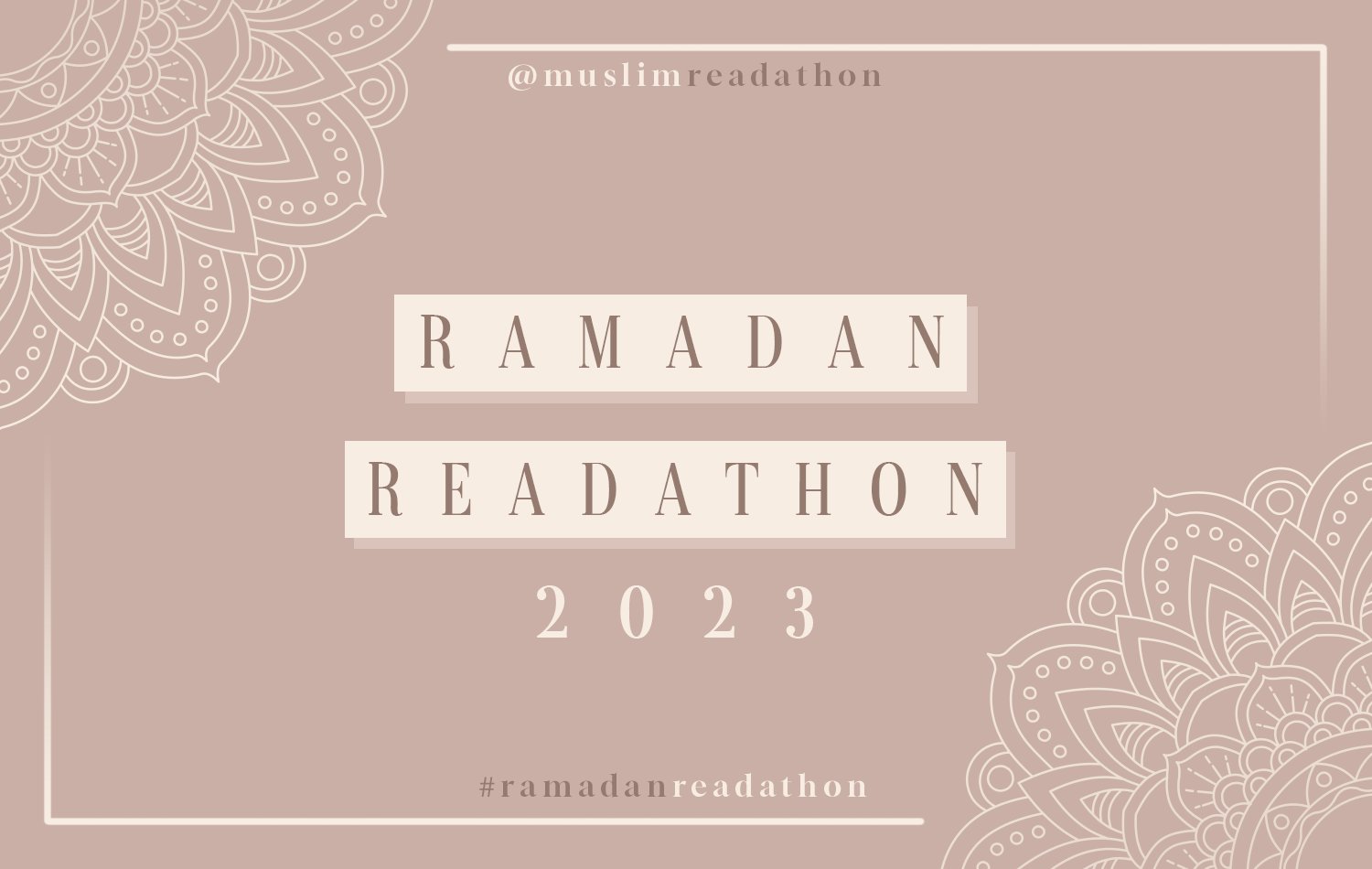 Ramadan Mubarak! Ramadan officially begins for me on March 23, 2023. I am very excited to participate in the #RamadanReadathon hosted by the
Muslim Readathon blog
. The purpose of this readathon is to celebrate and support Muslim authors during the holy month of Ramadan. The readathon this year will be taking place between March 23 to April 21!
While there is a
bingo card
for the challenge, I wanted to broaden them up a bit. Like the previous years I've done this readathon, I divide my tbr pile in three big groups: Childrens/Middle Grade, Young Adult, and Adult. Once again my reading pile is quite ambitious, but hopefully I can fit these all in during Ramadan.
Childrens/Middle Grade
Mama Shami at the Bazaar by Mojdeh Hassani
: It's market day for Samira and her grandma! The bazaar is crowded, but this sweet pair knows how to stick together in this silly picture book set in Iran.
Moon's Ramadan by Natasha Khan Kazi:
With radiant and welcoming art, this debut picture book and modern holiday classic captures the magic and meaning of one of the world's most joyful and important celebrations.
YA
The Love Match by Priyanka Taslim:
To All the Boys I've Loved Before
meets
Pride and Prejudice
in this delightful and heartfelt rom-com about a Bangladeshi American teen whose meddling mother arranges a match to secure their family's financial security—just as she's falling in love with someone else.
Spice Road by Maiya Ibrahim:
The first book in an epic fantasy series for fans of Sabaa Tahir, Hafsah Faizal and Elizabeth Lim, set in an Arabian-inspired land. Raised to protect her nation from the monsters lurking in the sands, seventeen-year-old Imani must fight to find her brother whose betrayal is now their greatest threat.
The Next New Syrian Girl by Ream Shukairy:
Furia
meets
I Am Not Your Perfect Mexican Daughter
about the unlikely friendship between two very different Syrian girls, the pressures and expectations of the perfect Syrian daughter, and the repercussions of the Syrian Revolution both at home and abroad.
The Loophole by Naz Kutub:
Your wish is granted! This YA debut is equal parts broken-hearted love story, epic myth retelling, and a world-journey romp to find home.
A Million to One by Adiba Jaigirdar:
Adiba Jaigirdar gives Titanic an Ocean's 8 makeover in a heist for a treasure aboard the infamous ship that sank in the Atlantic many years ago.
Adult
Hijab Butch Blues by Lamya H:
A queer hijabi Muslim immigrant survives her coming-of-age by drawing strength and hope from stories in the Quran in this daring, provocative, and radically hopeful memoir.
The Adventures of Amina Al-Sirafi by S.K. Chakraborty:
The bestselling author of The City of Brass, spins a new trilogy of magic and mayhem on the high seas in this tale of pirates and sorcerers, forbidden artifacts and ancient mysteries, in one woman's determined quest to seize a final chance at glory—and write her own legend.
I Escaped a Chinese Internment Camp by Zumrat Duwat:
This graphic novella recounts the true story of Zumrat Dawut, as originally published in the independent online news organization, Insider, through interviews conducted by Anthony Del Col and testimony given to the United Nations Human Rights Council.
Shubeik Lubeik by Dena Muhammad:
A brilliant and imaginative debut graphic novel that brings to life a fantastical Cairo where wishes are real. Author, illustrator, and translator Deena Mohamed presents a literary, feminist, Arab-centric graphic novel that marries magic and the socio-political realities of contemporary Egypt.
Blackwater Falls by Ausma Zehanat Khan:
Delving deep into racial tensions, and police corruption and violence, Blackwater Falls examines a series of crimes within the context of contemporary American politics with compassion and searing insight.