Spring Break will start this afternoon for me, but it sure doesn't feel like it outside. The weather is chilly, rainy (with a possibility of snow) , and grey with temperatures in the lower 40s in the Chicagoland area. I really hope it warms up! I am always asked by students and other readers what they should pick and up read for Spring Break so I thought I would make a blog post about it. Below are some of my suggestions of books that I loved for children, young adult, and adult readers. I hope I can find something for everyone!
My Childrens/Middle Grade Picks: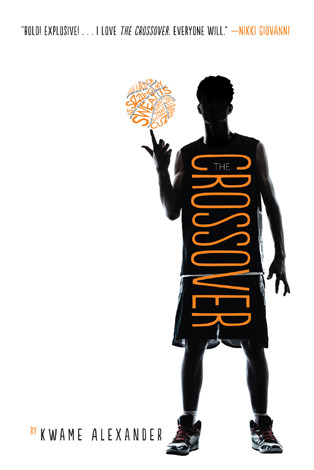 Realistic Fiction:
George
by Alex Gino - George is a book about a transgender fourth-grader who increasingly learns to be herself and to tell others about her secret. Young readers will rejoice in the message of being true to themselves and to be tolerant of others.
Crossover
by Kwame Alexander- A delightful novel in verse book about family and basketball.
Goodbye Stranger
by Rebecca Stead- A book that explores the various forms of love and friendship, particularly female tween friendships in a positive light.
Historical Fiction:
Navigating Early
by Clare Vanderpool - Navigating Early is a story about memories, personal journeys, interconnectedness, and the power of stories. On its surface, it is a tale of two outcast boys from a boarding school developing a friendship and overcoming loss; however, if you dig deeper you will realize that the book in fact is composed of three stories that beautifully weave together by the last page.
The Evolution of Culpurnia Tate
by Jacqueline Kennedy- The Evolution of Calpurnia Tate is a delightful book that crosses a wide variety of genres: coming of age, historical fiction, and even feminism.
Fantasy:
League of Princes series by Christopher Healy - The first book is called
The Hero's Guide to Saving Your Kingdom
- this is a wonderful, slapstick fantasy series that cleverly uses fractured fairy tales to tell a completely different story.
The Blackthorn Key by Kevin Sands- A nice blend of magic and mystery.
Mystery:
Incorrigible Children of Ashton Place
series by Maryrose Wood- This is a series that has a similar tone to the Lemony Snicket's Unfortunate Events, but with an emphasis on the mystery. The first book is called
The Mysterious Howling
. I would highly recommend getting the audiobooks as they are fabulous.
Graphic Novels:
There are so many great graphic novels out. I would highly recommend checking out
Roller Girl
by Victoria Jamieson,
El Deafo
by Cece Bell, Amulet series by Kazu Kibuishi, and the Olympian series by George O'Connor just to name a few.
Picture Books:
Breaking News: Bear Alert
by David Biedrzycki,
Wait
by Antoinette Portis,
I Want My Hat Back
by Jon Klassen,
The Day The Crayons Quit
by Drew Daywalt, and The Last Stop on Market Street by Matt De La Pena
My YA Picks: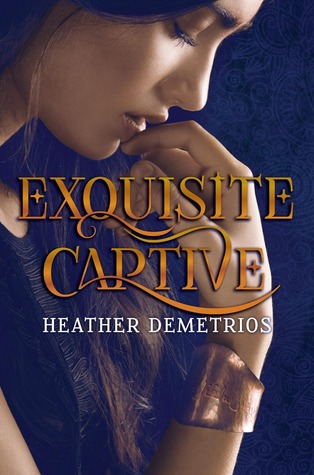 Realistic Fiction:
Simon vs. the Homo Sapien Agenda
by Becky Albertalli,
To All the Boys I Loved Before
by Jenny Han,
The Start of Me and You
by Emery Lord
Fantasy:
The Young Elites and The Rose Society
by Marie Lu,
Trial by Fire
by Josephine Angelini
Paranormal Romance:
Exquisite Captive
and
Blood Passage
by Heather Demetrios
Science Fiction:
Illuminae
by Amie Kaufman and Jay Kristoff,
These Broken Stars
by Amie Kauffman and Megan Spooner
Thriller/Suspense/Mystery:
All Fall Down
by Ally Carter,
I am the Weapon aka Boy Nobody
by Allen Zadoff
Historical Fiction:
Out of Darkness
by Ashley Hope Perez,
The Cure for Dreaming
by Cat Winters,
A Mad, Wicked Folly
by Sharon Walker Briggs
Graphic Novels:
Nimona
by Noelle Stevenson,
Ms. Marvel
by G. Willow Wilson,
Tomboy
by Liz Prince, Nana manga series by
Ai Yazawa
My Adult Picks:
Thriller/Suspense/Mystery:
Confessions
by Kanae Minato,
Dinner
by Herman Koch,
Reconstructing Amelia
by Kimberly McCreight
Paranormal/Urban Fantasy/Fantasy:
Kate Daniels
series by Ilona Andrews,
Mercy Thomspon
series by Patricia Briggs,
Dresden Files
by Jim Butcher,
Iron Druid Chronicles
by Kevin Hearne,
The Ocean at the End of the Lane
by Neil Gaiman
Contemporary Literature:
Rosie Project
by Graeme Simsion,
Attachments
by Rainbow Rowell,
Crescent
by
Diana Abu-Jaber
Historical Fiction:
Light Between Oceans
by M. L. Stedman,
Z: A Novel of Zelda Fitzgerald
by Therese Anne Fowler,
Lifeboat
by Charlotte Rogan
Graphic Novels:
Saga
series by Brian K. Vaughan,
Fables
by Bill Willingham
What are your Spring Break recommendations?