There are a lot of great titles coming out in 2017! I'm thrilled to see a lot more diverse titles and subjects continue to being published this year. In addition to the new releases by already established authors and series, I thought I would post some of my anticipated reads either by debut authors or some authors that fly under the radar. Please note that all of these books all have tentative release dates.
Anticipated Titles of 2017
Lucky Boy by Shanthi Sekaran
Synopsis: Solimar Castro Valdez is eighteen and dazed with optimism when she embarks on a perilous journey across the US/Mexican border. Weeks later she arrives on her cousin's doorstep in Berkeley, CA, dazed by first love found then lost, and pregnant. This was not the plan. But amid the uncertainty of new motherhood and her American identity, Soli learns that when you have just one precious possession, you guard it with your life. For Soli, motherhood becomes her dwelling and the boy at her breast her hearth.
Kavya Reddy has always followed her heart, much to her parents' chagrin. A mostly contented chef at a UC Berkeley sorority house, the unexpected desire to have a child descends like a cyclone in Kavya's mid-thirties. When she can't get pregnant, this desire will test her marriage, it will test her sanity, and it will set Kavya and her husband, Rishi, on a collision course with Soli, when she is detained and her infant son comes under Kavya's care. As Kavya learns to be a mother--the singing, story-telling, inventor-of-the-universe kind of mother she fantasized about being--she builds her love on a fault line, her heart wrapped around someone else's child.
Release Date: January 10, 2017
City of Saints and Thieves by Natalie C. Anderson
Synopsis:
Marketed as
The Girl with the Dragon Tattoo
meets
Gone Girl
in this enthralling YA murder mystery set in Kenya.

In the shadows of Sangui City, there lives a girl who doesn't exist. After fleeing the Congo as refugees, Tina and her mother arrived in Kenya looking for the chance to build a new life and home. Her mother quickly found work as a maid for a prominent family, headed by Roland Greyhill, one of the city's most respected business leaders. But Tina soon learns that the Greyhill fortune was made from a life of corruption and crime. So when her mother is found shot to death in Mr. Greyhill's personal study, she knows exactly who's behind it.

With revenge always on her mind, Tina spends the next four years surviving on the streets alone, working as a master thief for the Goondas, Sangui City's local gang. It's a job for the Goondas that finally brings Tina back to the Greyhill estate, giving her the chance for vengeance she's been waiting for. But as soon as she steps inside the lavish home, she's overtaken by the pain of old wounds and the pull of past friendships, setting into motion a dangerous cascade of events that could, at any moment, cost Tina her life. But finally uncovering the incredible truth about who killed her mother—and why—keeps her holding on in this fast-paced nail-biting thriller.
Release Date: January 24, 2017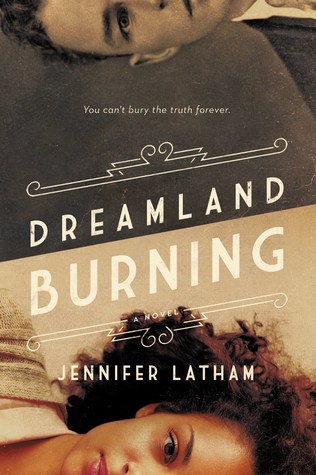 Dreamland Burning by Jennifer Lantham
Synopsis:
When seventeen-year-old Rowan Chase finds a skeleton on her family's property, she has no idea that investigating the brutal century-old murder will lead to a summer of painful discoveries about the past... and the present.
Nearly one hundred years earlier, a misguided violent encounter propels seventeen-year-old Will Tillman into a racial firestorm. In a country rife with violence against blacks and a hometown segregated by Jim Crow, Will must make hard choices on a painful journey towards self discovery and face his inner demons in order to do what's right the night Tulsa burns.
Through intricately interwoven alternating perspectives, Jennifer Latham's lightning-paced page-turner brings the Tulsa race riot of 1921 to blazing life and raises important question about the complex state of US race relations – both yesterday and today.
Release Date: February 21, 2017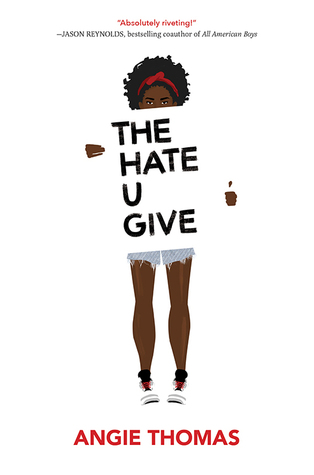 The Hate U Give
by Angie Thomas
Synopsis:
Sixteen-year-old Starr lives in two worlds: the poor neighborhood where she was born and raised and her posh high school in the suburbs. The uneasy balance between them is shattered when Starr is the only witness to the fatal shooting of her unarmed best friend, Khalil, by a police officer. Now what Starr says could destroy her community. It could also get her killed. Inspired by the Black Lives Matter movement, this is a powerful and gripping YA novel about one girl's struggle for justice.
Release Date:
February 28, 2017
Radio Silence by Alice Oseman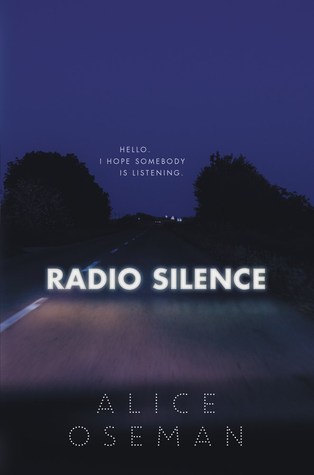 Synopsis:
Frances Janvier spends most of her time studying.
Everyone knows Aled Last as that quiet boy who gets straight As.
You probably think that they are going to fall in love or something. Since he is a boy and she is a girl.
They don't. They make a podcast.
In a world determined to shut them up, knock them down, and set them on a cookie cutter life path, Frances and Aled struggle to find their voices over the course of one life-changing year. Will they have the courage to show everyone who they really are? Or will they be met with radio silence?
Release Date:
March 28, 2017
Love Interest by Cale Dietrich


Synopsis: There is a secret organization that cultivates teenage spies. The agents are called Love Interests because getting close to people destined for great power means getting valuable secrets.
Caden is a Nice: The boy next door, sculpted to physical perfection. Dylan is a Bad: The brooding, dark-souled guy, and dangerously handsome. The girl they are competing for is important to the organization, and each boy will pursue her. Will she choose a Nice or the Bad?

Both Caden and Dylan are living in the outside world for the first time. They are well-trained and at the top of their games. They have to be – whoever the girl doesn't choose will die.

What the boys don't expect are feelings that are outside of their training. Feelings that could kill them both.
Release Date: May 16, 2017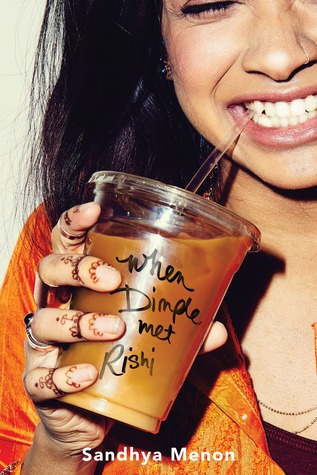 When Dimple Met Rishi by Sandhya Menon
Synopsis: Dimple Shah has it all figured out. With graduation behind her, she's more than ready for a break from her family, from Mamma's inexplicable obsession with her finding the "Ideal Indian Husband." Ugh. Dimple knows they must respect her principles on some level, though. If they truly believed she needed a husband right now, they wouldn't have paid for her to attend a summer program for aspiring web developers…right?
Rishi Patel is a hopeless romantic. So when his parents tell him that his future wife will be attending the same summer program as him—wherein he'll have to woo her—he's totally on board. Because as silly as it sounds to most people in his life, Rishi wants to be arranged, believes in the power of tradition, stability, and being a part of something much bigger than himself.
The Shahs and Patels didn't mean to start turning the wheels on this "suggested arrangement" so early in their children's lives, but when they noticed them both gravitate toward the same summer program, they figured, Why not?
Dimple and Rishi may think they have each other figured out. But when opposites clash, love works hard to prove itself in the most unexpected ways.
Release Date:
May 30, 2017