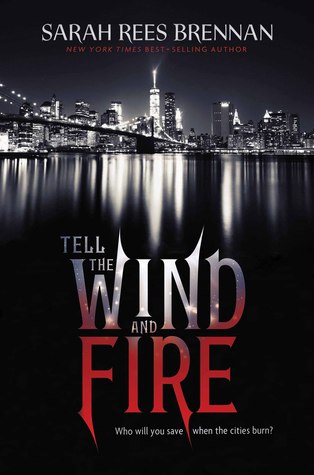 Description:
Lucie Manette was born in the Dark half of the city, but careful manipulations won her a home in the Light, celebrity status, and a rich, loving boyfriend. Now she just wants to keep her head down, but her boyfriend has a dark secret of his own—one involving an apparent stranger who is destitute and despised. Lucie alone knows of the deadly connection the young men share, and even as the knowledge leads her to make a grave mistake, she can trust no one with the truth. Blood and secrets alike spill out when revolution erupts. With both halves of the city burning, and mercy nowhere to be found, can Lucie save either boy—or herself?
Review:
I really like the author's idea of loosely retelling Dicken's A Tale of Two Cities with a romantic fantasy setting, however, I think this is the case where the book's premise is actually much better than the actual book. Instead of London and Paris set during the French Revolution, we are in the near future and New York City is divided between the ruling Light and oppressed Dark New York. Light New York essentially represent the forces of good, whereas the Dark magicians, use their magic for evil and live in squalor. Lucie Manette, born in Dark New York, but now lives in Light New York protected by her boyfriend, Ethan, son of Charles Stryker, one of Light New York's ironfisted, elite rulers. Lucie is also famously known as "the Golden Thread in the Dark," an iconic figure for the "sans-merci," violent revolutionaries who aim to end the Light's tyranny over the Dark. Further endangering Lucie and Ethan is Carwyn, Ethan's illegal doppelganger, the product of Charles Stryker's use of magic to save Ethan's life.
There is much for the author to play with in her story, but nothing if fully developed. The world building is vague at best where magic used by the various characters are not explained. Lucie and Ethan are boring characters and failed to hold my attentions. Carwyn is mildly entertaining with his one liners, but he too also comes across as stock characters and can't carry the story alone. Though I liked the connections to Dicken's original story, the pace is very even. Maybe readers who are unfamiliar with the famous work would appreciate this one, but I think it will be a hard push. If you are looking for a fantasy retelling of a classic definitely check out
For Darkness Shows the Stars
by Diana Peterfreund instead.
Rating:
2 stars
Words of Caution:
There is minor language, scene of underage drinking, some strong violence, and an allusion to using drugs in a night club. Recommended for Grades 9 and up.
If you like this book try:
For Darkness Shows the Stars
by Diana Peterfreund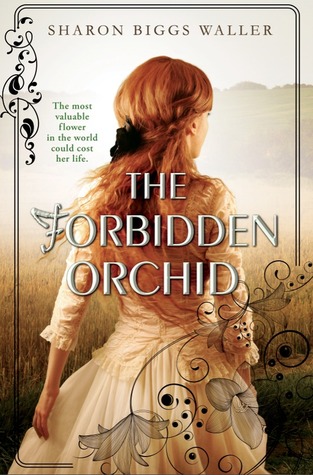 Description:
Staid, responsible Elodie Buchanan is the eldest of ten sisters living in a small English market town in 1861. The girls barely know their father, a plant hunter usually off adventuring through China. Then disaster strikes: Mr. Buchanan reneges on his contract to collect an extremely rare and valuable orchid. He will be thrown into debtors' prison while his daughters are sent to the orphanage and the workhouse.
Elodie can't stand by and see her family destroyed, so she persuades her father to return to China once more to try to hunt down the flower—only this time, despite everything she knows about her place in society, Elodie goes with him. She has never before left her village, but what starts as fear turns to wonder as she adapts to seafaring life aboard the tea clipper The Osprey, and later to the new sights, dangers, and romance of China. But now, even if she can find the orchid, how can she ever go back to being the staid, responsible Elodie that everybody needs?
Review:
The Forbidden Orchid
is set in 1861, Waller tackles plant hunting, the opium trade, and environmental activism in her sophomore novel. Elodie Buchanan is an ordinary girl and the eldest of 10 daughters. She is shrewd and responsible, helping her mother care for her sisters and the household in her father's absence. Mr. Buchanan is a plant hunter, who travels for extended periods to faraway places. When Mr. Buchanan fails to deliver an extremely rare and valuable orchid to a client, the entire family is threatened. Elodie begs her father to return to China to fulfill his contract and secretly plots to help him.
The first half of the book is extremely slow as the author carefully details the banality of small English town life. We hear all talks of adventure and China, but we don't see any action about three-fourths of the story. Despite the very slow start, I did like Elodie, who manages to be witty and pragmatic for a girl her age. I also liked her struggle of defying social conventions, but also wanting to be loyal to her family and her duties as a daughter while yearning to be an independent woman. The story definitely picked up for me when Elodie reaches to China, however, this portion of the book speeds by fast and I wanted to learn more about the Opium Wars and the politics behind it. There is some romance, but it started too quickly and seemed rushed.
The Forbidden Orchid
has elements of a good, researched historical fiction, but the slow pace and the journey to search for an orchid may not hold many reader's interest. I would only recommend this book to readers who love historical fiction.
Rating:
3 stars
Words of Caution:
There is discussion about opium users and a scene at an opium den. There is also allusion to prostitution/sex slave and assault. Recommended for Grades 9 and up.
If you like this book try:
Outrun the Moon
by Stacey Lee,
The Quietness
by Alison Rattle,