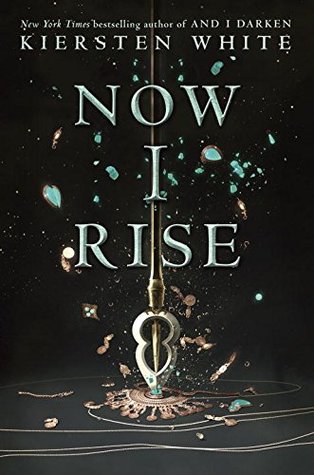 Description:
She has no allies. No throne. All she has is what she's always had: herself.
After failing to secure the Wallachian throne, Lada Dracul is out to punish anyone who dares to cross her blood-strewn path. Filled with a white-hot rage, she storms the countryside with her men, accompanied by her childhood friend Bogdan, terrorizing the land. But brute force isn't getting Lada what she wants. And thinking of Mehmed brings little comfort to her thorny heart. There's no time to wonder whether he still thinks about her, even loves her. She left him before he could leave her.
What Lada needs is her younger brother Radu's subtlety and skill. But Mehmed has sent him to Constantinople—and it's no diplomatic mission. Mehmed wants control of the city, and Radu has earned an unwanted place as a double-crossing spy behind enemy lines. Radu longs for his sister's fierce confidence—but for the first time in his life, he rejects her unexpected plea for help. Torn between loyalties to faith, to the Ottomans, and to Mehmed, he knows he owes Lada nothing. If she dies, he could never forgive himself—but if he fails in Constantinople, will Mehmed ever forgive him?
As nations fall around them, the Dracul siblings must decide: what will they sacrifice to fulfill their destinies? Empires will topple, thrones will be won…and souls will be lost.
Review:
In White's captivating series opener,
And I Darken
, she introduces her reader to a dark alternate historical fiction set in the Ottoman Empire where espionage, passion, and conquest rule the story (although some people say it's a historical fantasy, there are no magical elements in the story) and Vlad the Impaler is a girl. Many readers pointed out that the pacing of
And I Darken
was too slow and there was not enough bloody action scenes as you would expect considering the fact of Vlad the Impaler's notoriety.
Now I Rise
addresses this criticism and rises above the dreaded middle book syndrome.
The story's narrative is split into two different story lines as we witness the Dracul siblings' first taste of power and its consequence. Despite Sultan Mehmed's initial support and loyalty, Lada has made little progress in achieving her goal of securing the Wallachian throne. Feeling her acute lack of people and diplomacy skills like her brother Radu, she contacts her brother for his guidance but when she doesn't get a response that she likes she forges ahead and makes her own, violent decisions as well as taking sides in tough betrayals. Though I'm deathly afraid of Lada, there is a part of me that admires her assertiveness and for taking what she wants without feeling apologetic especially in a time where women were considered mere property and baby making factories.
Unlike Lada who lets her anger guide her, Radu uses his heart. Even though he knows his love for Mehmed will go unrequited, Radu continues to put Mehmed's needs before his own to demonstrate his love and loyalty. Mehmed sends Radu away to Constantinople as a double agent right before launching a brutal siege. As the fall of Constantinople nears Radu's loyalty and opinions become conflicted as he begins to admire the people comes in contact with at the doomed city. The siege's brutality and atrocities from both sides shake Radu at his core and will most likely alter him forever. I am curious as to how the events in this novel with shape his future.
Now I Rise
shows the
best, worst, and nuanced side of human nature. The complex politics and drive for power allow great and good people to commit terrible acts. The book is bursting with diversity in its multi-ethnic cast, strong LGBTQ representation, and wide range of religious diversity. Though the different plot lines don't converge, they are both compelling, devastating, exciting, and grabbed my attention right away. I easily flew this sequel in a couple of days because I needed to know what happened next. Lada, Radu, and Mehmed will change the world though their souls may not survive. This is a bloody, terrific sequel and I can't wait for the series finale.
Rating:
4.5 stars
Words of Caution:
There is strong and at times graphic violence throughout the book. There is also a small sex scene in the book. Recommended for Grades 10 and up.
If you like this book try:
Cleopatra's Moon
by Vicky Shecter,
Queen's Thief
series by Megan Whalen Turner