Every year there are several young adult debut novels that are published. I have picked the top 19 titles that have caught my eye and wanted to share them with you. It was very hard to narrow down my list and I am sure that I will keep adding to this list as the year goes on. Please note that I received the information regarding release dates from Goodreads. I am thrilled that we continue to see diversity in representation and tops in a wide variety of stories and genres. Fingers crossed that these debuts do not disappoint us! I have organized the list according to list dates and will have a link to each title if you would like to add them to your Goodreads shelves. Enjoy!
Athan's mission becomes complicated when he finds himself falling for the girl he's been tasked with spying upon. Aurelia feels the same attraction, all the while desperately seeking to stop the war threatening to break between the Southern territory and the old Northern kingdoms that control it—a war in which Athan's father is determined to play a role. As diplomatic ties manage to just barely hold, the two teens struggle to remain loyal to their families and each other as they learn that war is not as black and white as they've been raised to believe.
Release Date:
Feb 5 |
Add to Goodreads
Melati Ahmad looks like your typical movie-going, Beatles-obsessed sixteen-year-old. Unlike most other sixteen-year-olds though, Mel also believes that she harbors a djinn inside her, one who threatens her with horrific images of her mother's death unless she adheres to an elaborate ritual of counting and tapping to keep him satisfied.
A trip to the movies after school turns into a nightmare when the city erupts into violent race riots between the Chinese and the Malay. When gangsters come into the theater and hold movie-goers hostage, Mel, a Malay, is saved by a Chinese woman, but has to leave her best friend behind to die.
On their journey through town, Mel sees for herself the devastation caused by the riots. In her village, a neighbor tells her that her mother, a nurse, was called in to help with the many bodies piling up at the hospital. Mel must survive on her own, with the help of a few kind strangers, until she finds her mother. But the djinnin her mind threatens her ability to cope.
Release Date:
Feb 5 |
Add to Goodreads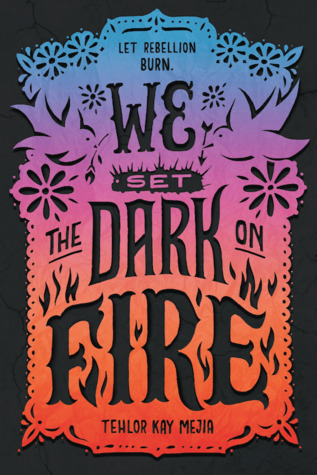 At the Medio School for Girls, distinguished young women are trained for one of two roles in their polarized society. Depending on her specialization, a graduate will one day run a husband's household or raise his children. Both paths promise a life of comfort and luxury, far from the frequent political uprisings of the lower class.
Daniela Vargas is the school's top student, but her pedigree is a lie. She must keep the truth hidden or be sent back to the fringes of society.
And school couldn't prepare her for the difficult choices she must make after graduation, especially when she is asked to spy for a resistance group desperately fighting to bring equality to Medio.
Will Dani cling to the privilege her parents fought to win for her, or will she give up everything she's strives for in pursuit of a free Medio--and a chance at a forbidden love?
Seventeen-year-old Marisol has always dreamed of being American, learning what Americans and the US are like from television and Mrs. Rosen, an elderly expat who had employed Marisol's mother as a maid. When she pictured an American life for herself, she dreamed of a life like Aimee and Amber's, the title characters of her favorite American TV show. She never pictured fleeing her home in El Salvador under threat of death and stealing across the US border as "an illegal", but after her brother is murdered and her younger sister, Gabi's, life is also placed in equal jeopardy, she has no choice, especially because she knows everything is her fault. If she had never fallen for the charms of a beautiful girl named Liliana, Pablo might still be alive, her mother wouldn't be in hiding and she and Gabi wouldn't have been caught crossing the border.

But they have been caught and their asylum request will most certainly be denied. With truly no options remaining, Marisol jumps at an unusual opportunity to stay in the United States. She's asked to become a grief keeper, taking the grief of another into her own body to save a life. It's a risky, experimental study, but if it means Marisol can keep her sister safe, she will risk anything. She just never imagined one of the risks would be falling in love, a love that may even be powerful enough to finally help her face her own crushing grief.
After Zan's best friend moves to California, she is baffled and crushed when Priya suddenly ghosts. Worse, Priya's social media has turned into a stream of ungrammatical posts chronicling a sunny, vapid new life that doesn't sound like her at all.
Everyone tells Zan not to be an idiot: Let Priya do her reinvention thing and move on. But until Zan hears Priya say it, she won't be able to admit that their friendship is finished.
It's only when she meets Logan, the compelling new guy in Spanish class, that Zan begins to open up about her sadness, her insecurity, her sense of total betrayal. And he's just as willing as she is to throw himself into the investigation when everyone else thinks her suspicions are crazy. Then a clue hidden in Priya's latest selfie introduces a new, deeply disturbing possibility: Maybe Priya isn't just not answering Zan's emails. Maybe she can't.
Release Date: March 5 |
Add to Goodreads
Jack Ellison King. King of Almost. He almost made valedictorian. He almost made varsity. He almost got the girl.
When Jack and Kate meet at a party, bonding until sunrise over their mutual love of Froot Loops and their favorite flicks, Jack knows he's falling—hard. Soon she's meeting his best friends, Jillian and Franny, and Kate wins them over as easily as she did Jack. Jack's curse of almost is finally over.
But this love story is complicated. It is an almost happily ever after. Because Kate dies. And their story should end there. Yet Kate's death sends Jack back to the beginning, the moment they first meet, and Kate's there again. Beautiful, radiant Kate. Healthy, happy, and charming as ever. Jack isn't sure if he's losing his mind. Still, if he has a chance to prevent Kate's death, he'll take it. Even if that means believing in time travel. However, Jack will learn that his actions are not without consequences. And when one choice turns deadly for someone else close to him, he has to figure out what he's willing to do—and let go—to save the people he loves.
Release Date:
March 12 |
Add to Goodreads
Enter Tomas. Falling for Tomas is unexpected, but sometimes the best things in life are.
Then their world splits apart. A war that has been brewing finally bursts forward, filled with violence, pain, and cruelty. James and Tomas can only rely on each other as they decide how far they are willing to go―and who they are willing to become―in order to make it back to their families.
Release Date:
April 2 |
Add to Goodreads
Using the information illicitly provided by the sooth, and uncertain if she can trust even her family, Hesina turns to Akira—a brilliant and alluring investigator who's also a convicted criminal with secrets of his own. With the future of her kingdom at stake, can Hesina find justice for her father? Or will the cost be too high?
Release Date:
April 2 |
Add to Goodreads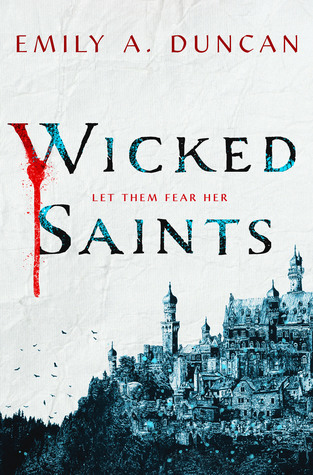 A girl who can speak to gods must save her people without destroying herself.
A prince in danger must decide who to trust.
A boy with a monstrous secret waits in the wings.
Together, they must assassinate the king and stop the war.
In a centuries-long war where beauty and brutality meet, their three paths entwine in a shadowy world of spilled blood and mysterious saints, where a forbidden romance threatens to tip the scales between dark and light.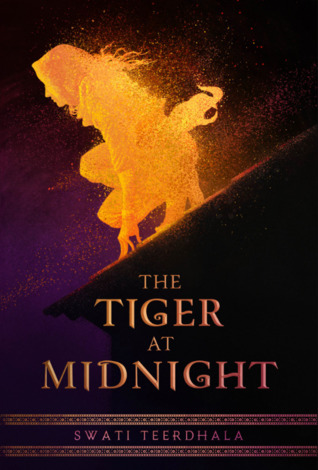 Esha lost everything in the royal coup--and as the legendary rebel known as the Viper, she's made the guilty pay. Now she's been tasked with her most important mission to date: taking down the ruthless General Hotha.
Kunal has been a soldier since childhood. His uncle, the general, has ensured that Kunal never strays from the path--even as a part of Kunal longs to join the outside world, which has only been growing more volatile.
When Esha and Kunal's paths cross one fated night, an impossible chain of events unfolds. Both the Viper and the soldier think they're calling the shots, but they're not the only players moving the pieces.
As the bonds that hold their land in order break down and the sins of the past meet the promise of a new future, both the soldier and the rebel must decide where their loyalties lie: with the lives they've killed to hold on to or with the love that's made them dream of something more.
Release Date:
April 23 |
Add to Goodreads
Shane has been doing college all wrong. Pre-med, stellar grades, and happy parents...sounds ideal -- but Shane's made zero friends, goes home every weekend, and romance...what's that?
Her life has been dorm, dining hall, class, repeat. Time's a ticking, and she needs a change -- there's nothing like moving to a new country to really mix things up. Shane signs up for a semester abroad in London. She's going to right all her college mistakes: make friends, pursue boys, and find adventure!
Easier said than done. She is soon faced with the complicated realities of living outside her bubble, and when self-doubt sneaks in, her new life starts to fall apart. Shane comes to find that, with the right amount of courage and determination one can conquer anything. Throw in some fate and a touch of magic - the possibilities are endless.
Release Date:
May 7 |
Add to Goodreads
Zafira is the Hunter, disguising herself as a man when she braves the cursed forest of the Arz to feed her people. Nasir is the Prince of Death, assassinating those foolish enough to defy his autocratic father, the king. If Zafira was exposed as a girl, all of her achievements would be rejected; if Nasir displayed his compassion, his father would punish him in the most brutal of ways. Both are legends in the kingdom of Arawiya—but neither wants to be.
War is brewing, and the Arz sweeps closer with each passing day, engulfing the land in shadow. When Zafira embarks on a quest to uncover a lost artifact that can restore magic to her suffering world and stop the Arz, Nasir is sent by the king on a similar mission: retrieve the artifact and kill the Hunter. But an ancient evil stirs as their journey unfolds—and the prize they seek may pose a threat greater than either can imagine.
Release Date:
May 14 |
Add to Goodreads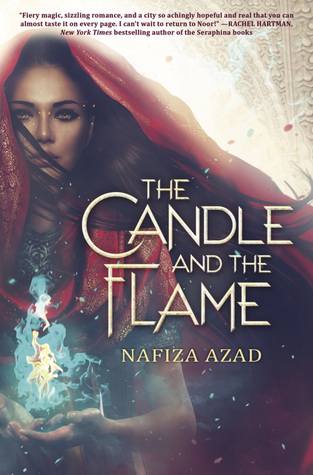 Fatima lives in the city of Noor, a thriving stop along the Silk Road. There the music of myriad languages fills the air, and people of all faiths weave their lives together. However, the city bears scars of its recent past, when the chaotic tribe of Shayateen djinn slaughtered its entire population -- except for Fatima and two other humans. Now ruled by a new maharajah, Noor is protected from the Shayateen by the Ifrit, djinn of order and reason, and by their commander, Zulfikar.
But when one of the most potent of the Ifrit dies, Fatima is changed in ways she cannot fathom, ways that scare even those who love her. Oud in hand, Fatima is drawn into the intrigues of the maharajah and his sister, the affairs of Zulfikar and the djinn, and the dangers of a magical battlefield.
When she arrives in Japan, she loses herself in Kyoto's outdoor markets, art installations, and cherry blossom festival--and meets Akira, a cute med student who moonlights as a costumed mochi mascot. What begins as a trip to escape her problems quickly becomes a way for Kimi to learn more about the mother she left behind, and to figure out where her own heart lies.
Release Date:
May 28 |
Add to Goodreads
But when Ana's father, the emperor, is murdered, her world is shattered: Ana is the one framed as his killer. To save herself, she must flee the safety of the palace and enter a land that hunts her and her kind. And to clear her name, she must find her father's murderer on her own. Yet, what Ana finds is far worse than she ever imagined. A greater conspiracy is at work in Cyrilia, one that threatens the very balance of her world. And there is only one person corrupt enough to help her get to its rotten core: Ramson Quicktongue.
A cunning crime lord of the Cyrilian underworld, Ramson has sinister plans--though he might have met his match in Ana. Because in this story, the princess might be the most dangerous player of all.
Release Date:
June 4 |
Add to Goodreads
Four years later, Freddie comes to Anne's town for the summer before she starts college. He's training to be an Olympic gymnast. Anne knows that Freddie is the boy from her past—but Freddie has no idea. As Anne and Freddie start to spend more time together, Anne can't help but fall for Freddie.
Can Anne find a way her way into Freddie's heart—while keeping her identity secret? Or will the lies she's telling tear their relationship apart?
Release Date:
June 18 |
Add to Goodreads
When a guy named Martin Nathaniel Munroe II texts you, it should be obvious who you're talking to. Except there's two of them (it's a long story), and Haley thinks she's talking to the one she doesn't hate.
A question about a class project rapidly evolves into an all-consuming conversation. Haley finds that Martin is actually willing to listen to her weird facts and unusual obsessions, and Martin feels like Haley is the first person to really see who he is. Haley and Martin might be too awkward to hang out in real life, but over text, they're becoming addicted to each other.
There's just one problem: Haley doesn't know who Martin is. And Martin doesn't know that Haley doesn't know. But they better figure it out fast before their meet-cute becomes an epic meet-disaster.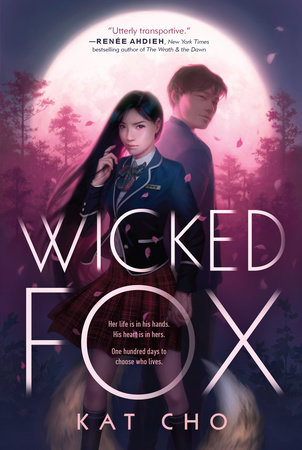 No one in modern-day Seoul believes in the old fables anymore, which makes it the perfect place for Gu Miyoung and her mother to hide in plain sight. Miyoung is a Gumiho, a nine-tailed fox, who must eat the souls of men to survive. She feeds every full moon—eating the souls of men who have committed crimes, but have evaded justice. Her life is upended when she kills a dokkaebi, a murderous goblin, in the forest just to save the life of a human boy. But after Miyoung saves Jihoon's life, the two develop a tenuous friendship that blooms into romance forcing Miyoung to choose between her immortal life and Jihoon's.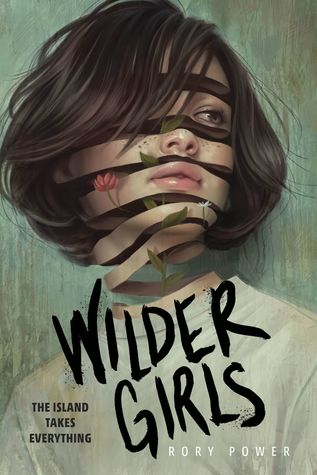 It's been eighteen months since the Raxter School for Girls was put under quarantine. Since the Tox hit and pulled Hetty's life out from under her.
It started slow. First the teachers died one by one. Then it began to infect the students, turning their bodies strange and foreign. Now, cut off from the rest of the world and left to fend for themselves on their island home, the girls don't dare wander outside the school's fence, where the Tox has made the woods wild and dangerous. They wait for the cure they were promised as the Tox seeps into everything.
But when Byatt goes missing, Hetty will do anything to find her, even if it means breaking quarantine and braving the horrors that lie beyond the fence. And when she does, Hetty learns that there's more to their story, to their life at Raxter, than she could have ever thought true.
Release Date:
July 9 |
Add to Goodreads