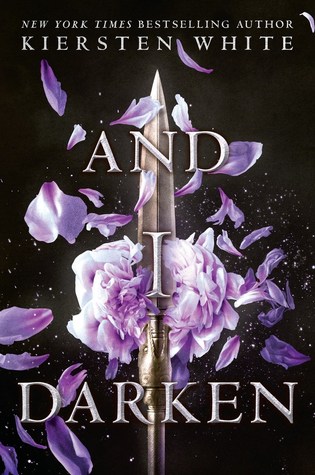 Description:
No one expects a princess to be brutal. And Lada Dragwlya likes it that way. Ever since she and her gentle younger brother, Radu, were wrenched from their homeland of Wallachia and abandoned by their father to be raised in the Ottoman courts, Lada has known that being ruthless is the key to survival. She and Radu are doomed to act as pawns in a vicious game, an unseen sword hovering over their every move. For the lineage that makes them special also makes them targets.
Lada despises the Ottomans and bides her time, planning her vengeance for the day when she can return to Wallachia and claim her birthright. Radu longs only for a place where he feels safe. And when they meet Mehmed, the defiant and lonely son of the sultan, Radu feels that he's made a true friend—and Lada wonders if she's finally found someone worthy of her passion.
But Mehmed is heir to the very empire that Lada has sworn to fight against—and that Radu now considers home. Together, Lada, Radu, and Mehmed form a toxic triangle that strains the bonds of love and loyalty to the breaking point.
Review:
And I Darken is a historical re-imaging of what would have happened if Vlad the Impaler was a woman. Readers who are open to a well researched and thoughtful exploration of mid-15th century will find a lot to learn and absorb. The book tells the story of Lada and Radu, the children of Vlad Dracul, prince of Wallachia (modern-day Romania). From a very young age Lada has learned that being female equals weakness as she witness her mother crawl and beg her father for mercy. Lada wants to be like her father who is strong, cunning, and cold but she will never get his adoration or love. Instead she will always be cursed as girl and have the unrelenting burden of protecting her beautiful, sensitive, and physically inept brother, Radu.
My feelings for Lada ran the entire emotional spectrum. She is the antithesis of our typical female heroines. She is feral, brutal, cold, selfish, and arrogant. Despite these characteristics, there were at times when I felt bad for her as she realizes that she and her brother are mere pawns to her father and can be easily given away as parcels in order to secure his throne.
The moment where Lada has her period is both striking and heart wrenching.

The realization that the only possible future Lada can have is to be a man's property and give birth enraged me.
Unlike Lada who is all about physical strength and aggression, Radu is the complete opposite. Radu is much more human and when looking from the perspective of the traditional male roles he comes across as effeminate. Where Lada is first to cut you and ask questions later if she feels like it, Radu is more willing to get to know you and use this personal connection to gain political allies. It was very interesting to see how both Lada and Radu overlap when it comes to befriending Mehmet and desiring him in different ways. Thankfully, Mehmet is also a complex character who wears many faces including those of a friend, lover, and an ambitious ruler.
Though the plot moves slowly, it is apparent that White did a lot of research for this book. Attention has been given to the culture and setting of the Ottoman Empire, a period that is rarely seen in historical fiction. Religion, gender roles, sexuality, various display of power and familial duties are woven well into the story. Much of the story is about Lada and Radu finding a way to survive and thrive in a world where no one cares if they live or die.The pace does pick up with various sword fights, assassination plots, and palace intrigues, but it is a slow build up to this point as White wants you to first understand the world her characters are living in which is brutal, unforgiving, and where might is always right. Readers expecting fantastical elements and a fast read will be disappointed in this one, but those who are looking for a well written historical fiction with a strong female character will find a lot to love in this book. I really look forward to the sequel coming this summer.
Rating:
4 stars
Words of Caution:
There is strong violence and allusions to sex. Recommended for Grades 10 and up.
If you like this book try:
Now I Rise
by Kiersten White (June 2017), for a similar feel set in a fantasy world try
Queen of Blood
by Sarah Beth Durst or Ember in the Ashes series by Sabaa Tahir