Waiting on Wednesday is a meme hosted by
Jill of Breaking the Spine
! This week I am waiting for the release of two debut books, one adult and one YA:
The Bear and the Nightingale
by Katherine Arden and
The Hate U Give
by Angie Thomas.
The Bear and the Nightingale by Katherine Arden
Publish date:
January 10, 2017
Publisher:
Del Rey
I have been reading some great reviews for The Bear and the Nightingale. From the book's description it seems to have elements of fantasy and historical fiction woven into the story. I believe it was inspired by Russian fairy tales and the first book in a trilogy.
In a village at the edge of the wilderness of northern Russia, where the winds blow cold and the snow falls many months of the year, a stranger with piercing blue eyes presents a new father with a gift - a precious jewel on a delicate chain, intended for his young daughter. Uncertain of its meaning, Pytor hides the gift away and Vasya grows up a wild, willful girl, to the chagrin of her family. But when mysterious forces threaten the happiness of their village, Vasya discovers that, armed only with the necklace, she may be the only one who can keep the darkness at bay.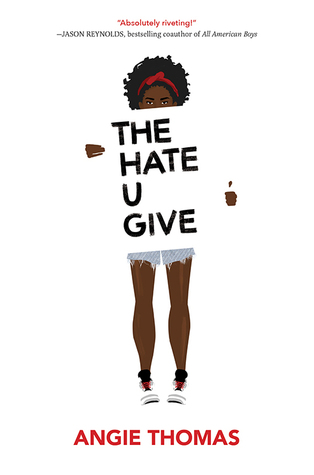 The Hate U Give by Angie Thomas
Publish Date: February 28, 2017
Publisher: Balzer + Bray
This is a timely read as it is inspired by the Blacks Matter Movement and has received raved reviews from several review journals.
Sixteen-year-old Starr Carter moves between two worlds: the poor neighborhood where she lives and the fancy suburban prep school she attends. The uneasy balance between these worlds is shattered when Starr witnesses the fatal shooting of her childhood best friend Khalil at the hands of a police officer. Khalil was unarmed.
Soon afterward, his death is a national headline. Some are calling him a thug, maybe even a drug dealer and a gangbanger. Protesters are taking to the streets in Khalil's name. Some cops and the local drug lord try to intimidate Starr and her family. What everyone wants to know is: what really went down that night? And the only person alive who can answer that is Starr.
But what Starr does—or does not—say could upend her community. It could also endanger her life.